I need your help peoples!

It's taken me a while to get around to posting these pictures, but I have been in the process of replacing my kitchen for the last 8 months or so. The new units, etc are in but I still need to decorate. It's already so much better than what I had before, but I need to finish it now.

But I am having so much trouble choosing the décor! I have gone through ideas for a) aqua blue paint with blue glass titles, b). a mural of a nebula on the biggest wall with black/dark blue titles (a bit to expensive and you won't see much of the picture anyway), and c) brick effect textured wallpaper with god knows what tiles. All I know is that white/off-white and yellow are my absolute no-nos. Blue is always preferable.Or a dark purple???? I want dramatic and a place for my clock.

Anyway…



Before

So here it is before the transformation started: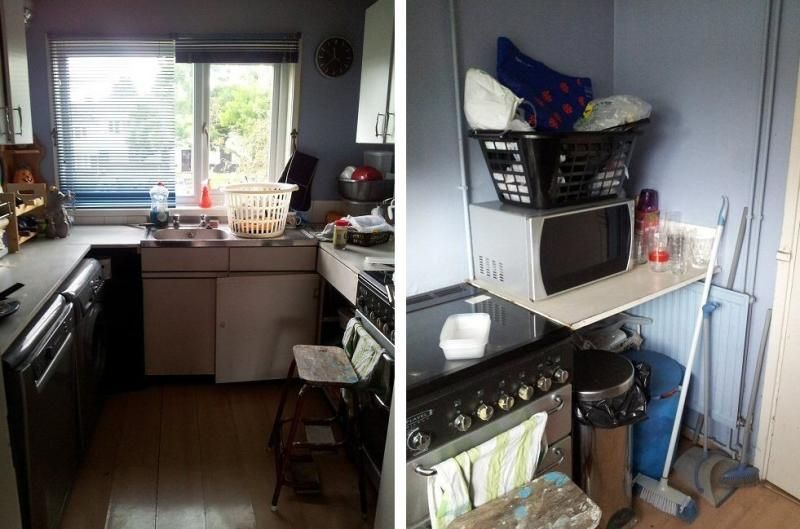 This old kitchen was horrible. It was the original from when my flat was built in the 1960s, with Formica worktops held up by a (bent) metal pole, no cupboards worth noting and peeling trim. The only nice bits, the wall cupboards, were IKEA ones I put in when I moved in. It only took 13 years to get the money for a new one.

Excuse the corner of shame there.

New Kitchen

Getting someone to fit the thing for a reasonable price was a bit of a saga, it took ages to find somebody, then they had an accident where a wall unit fell on them and broke his ribs. Eventually he found us a replacement and finally the new kitchen was in.

I am very pleased though: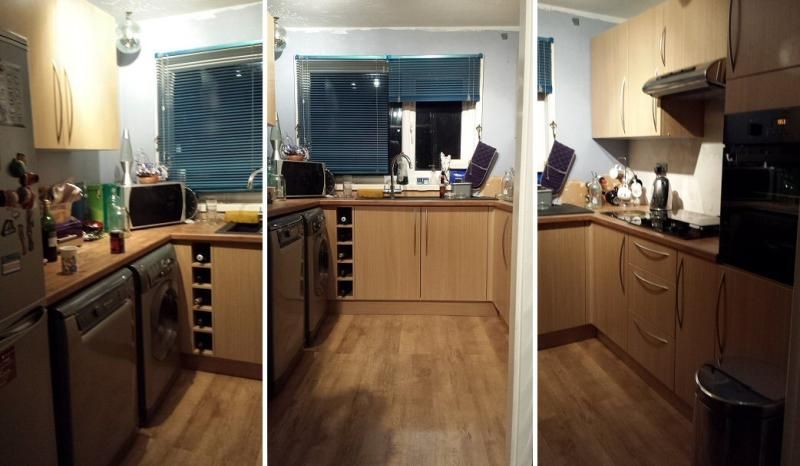 At least the corner of shame now has the oven in it and can never be again!

(The wandering bin has since found new home, so doesn't sit in the middle of the floor anymore)


So, any suggestions (within my budget budget)?