Now I have my computer back and working better, I can get on with this:

First up,
tabitha666 asked for the Buffy and Angel fight in Becoming Part II: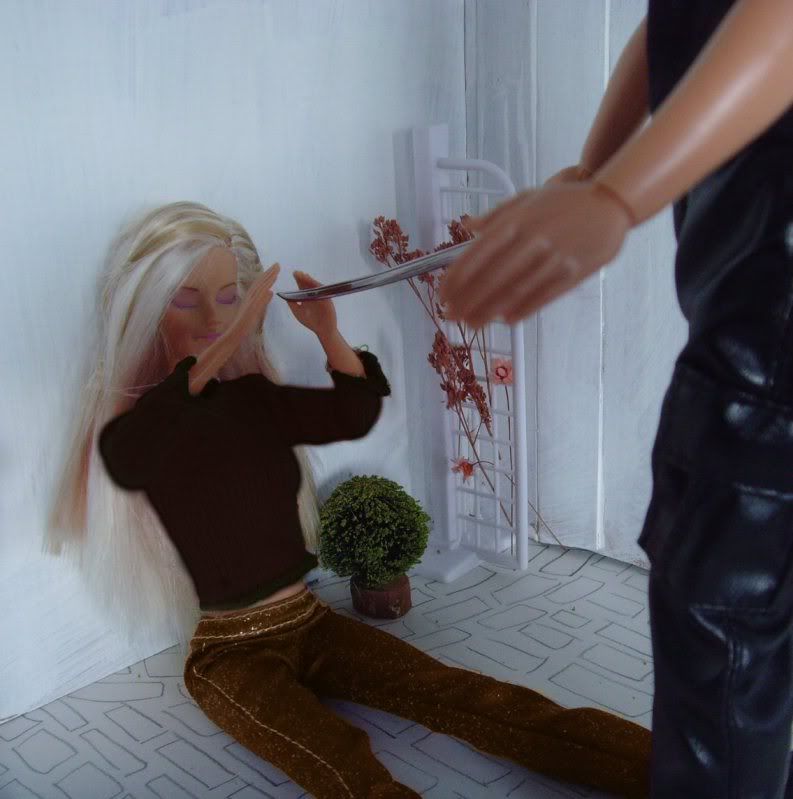 I couldn't find anything to replicate the trees, so a trellis or two and some potted bushes had to do, plus the pjotoshopping is a bit rough...



Anyone still interested in prompting me to do a scene from something in Barbie, go ahead!

.