Yesterday, as the cat had pissed on the bathroom mat for some reason only known to her and it was in the wash, I slipped on the bathroom floor getting out of the shower and landed on the handle attached to the side of the bath.

Thus I need a new bath: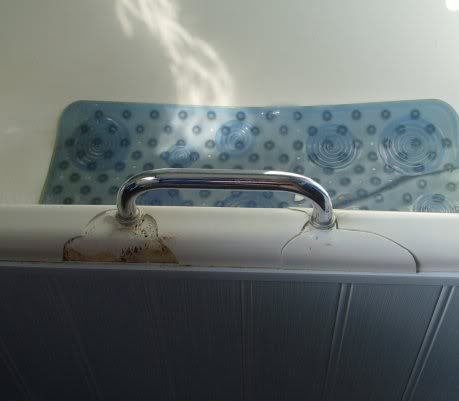 I'm suprised it's lasted this long really.

I landed quite lightly and I didn't think I was hurt at all until I went to bed last night. I seem to have some scratches and a rash at the top of my thigh. I don't think I got any fibreglass in there, \I don't see how I could have, but it's a but sore now. Ouch.

.