This holiday was starting to feel as endless as these posts.

Today was a bit boring, we drove back to Toronto. The best bit was the massive thunderstorm we drove through.

There were some things to snap...



Cathedraltown. A town being built around a lonely church. We thought it interesting from the road: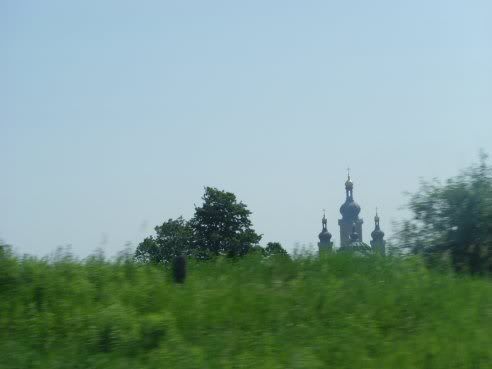 Oddly lonely.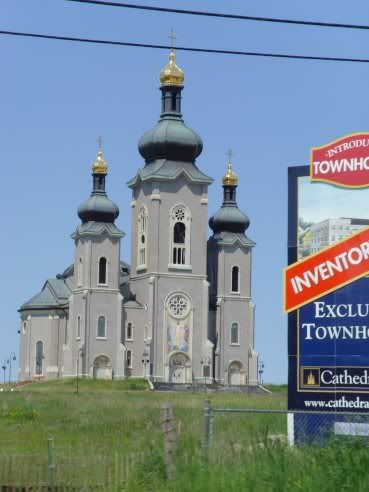 We got to Toronto and decided to stay in the same hotel in Chinatown. The view from this room was somewhat better.

Room 1: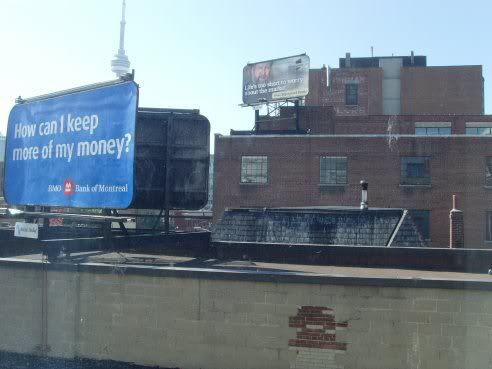 Room 2. This was a large floor to ceiling window too. You could see the CN tower from it. We must have had a loyalty bonus. Shame no one had bothered to clean it though. Oh, and this is the night, i think, when there was a 'standby fire annoucement' in English and Chinese in the middle of the night. The Fire Service came out (we were watching from said window), but there was no fire though.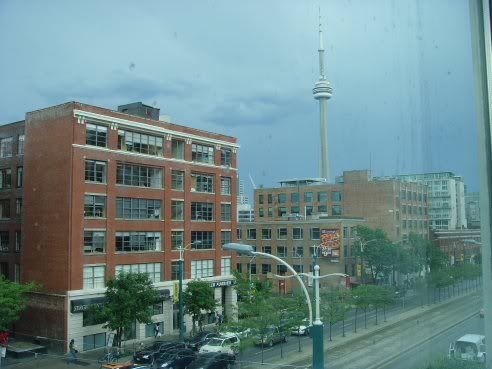 We went here to eat a picnic. My dad spotted it on Google Earth. Not really sure what it's called though.