Another early start.

We took the streetcar to Union Station to pick up the car (Impala or similar. Alas it was the 'or similar'!). Got lost trying to find the rental place, but once in the car it was an easy trip down to Niagara, where we went for a stroll before missing dinner (a bone of contention) and going for a scenic drive to Niagara-on-the-Lake.



Union Station: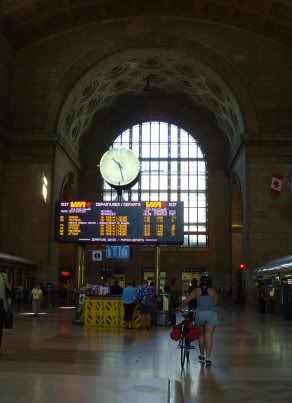 The room was a chintzy frightmare: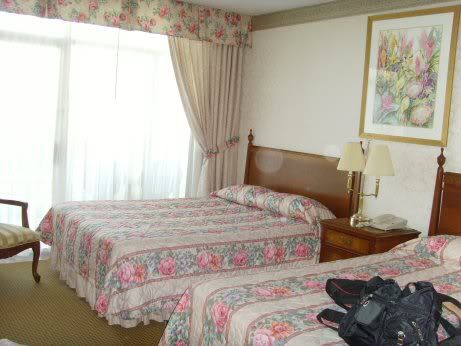 But this view of the American Falls through the Rainbow Bridge made up for it (that's the US border control on top):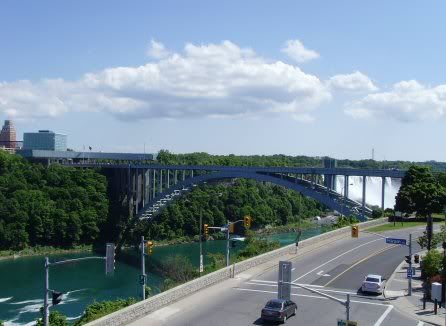 The American Falls and Bridal Veil: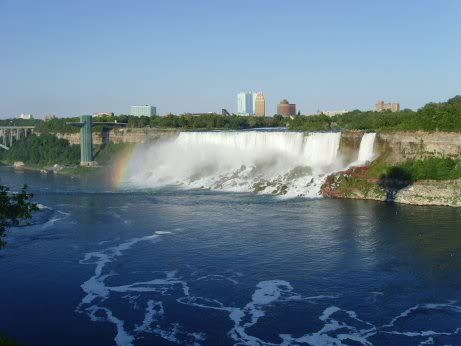 Horseshoe Falls. A bit wet: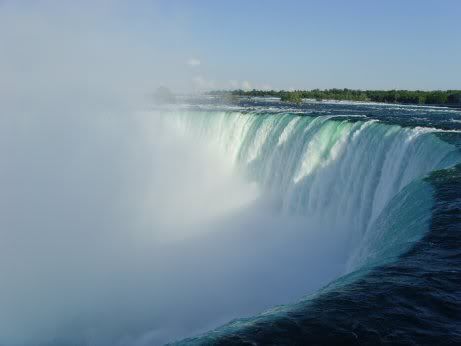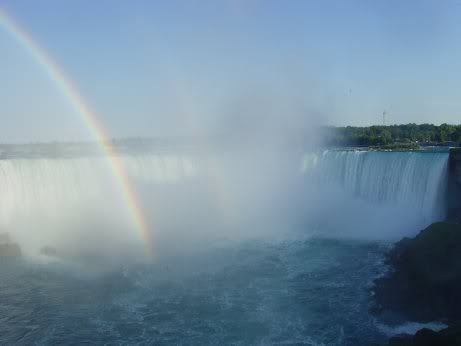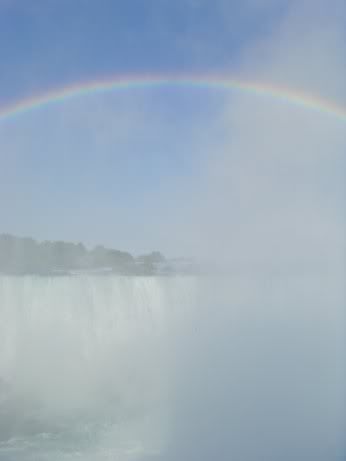 The Maid of the Mist, which is part of Day 4's plan. You know, I've never been keen on boats...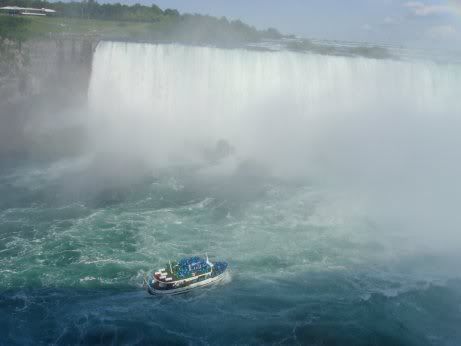 Niagara-on-the-Lake. Can you spot Toronto?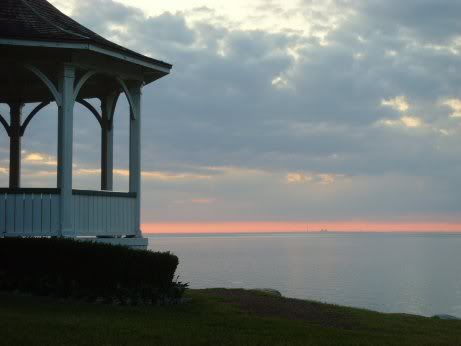 Ah. There it is!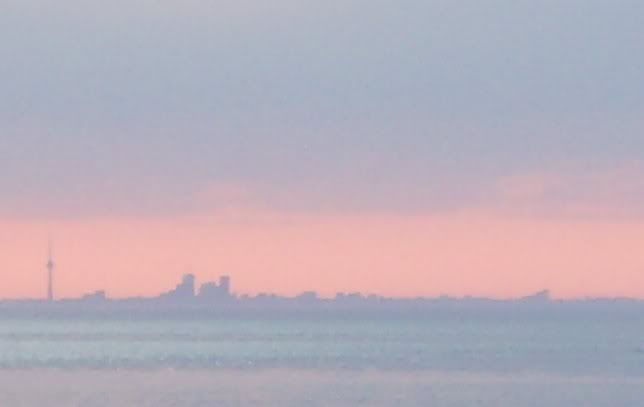 .