Woke up ludicously early, as you might imagine. We were out and about before the city woke up for Sunday morning. We took a stroll and then a streetcar down to the harbourfront, where we milled around a bit before ambling up to the CN Tower. No, I didn't stand on the glass floor. I thought I could - until I got about a foot away and instinct kicked in.

After a snack we ventured onto a tour bus and then on a boat trip around the islands, (the boat was nice but not particularly interesting, imo). Then after lunch at the Harbourfront Centre, we took the bus around the city before getting off in Chinatown and walking back to the hotel. Dinner was Thai. Yum.



Hello Toronto: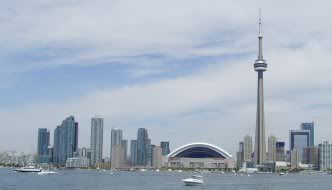 I said it was early:




View from hotel lobby (not so nice view from room!):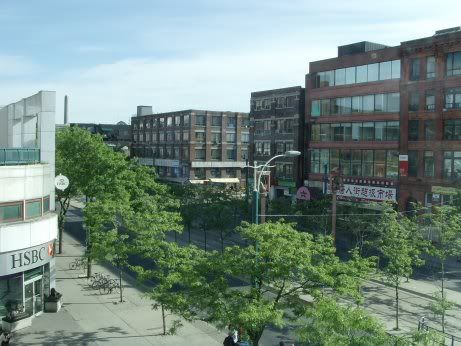 We're going up that?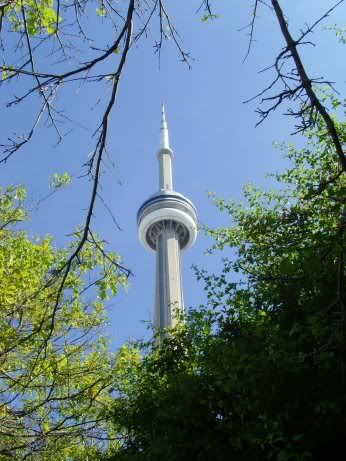 It's a long way down: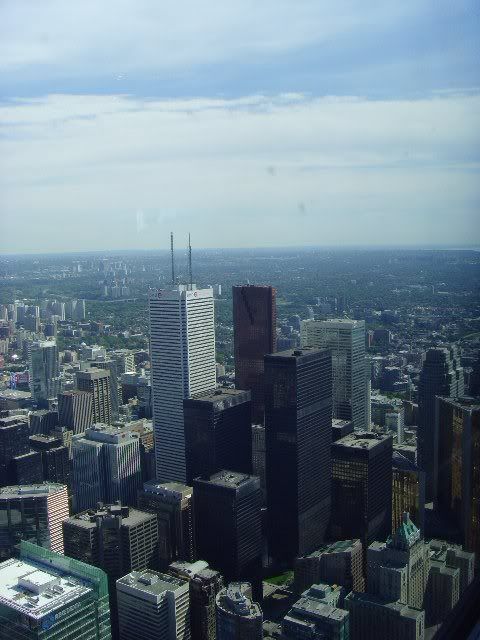 Dinner:




Obligatory arty shot: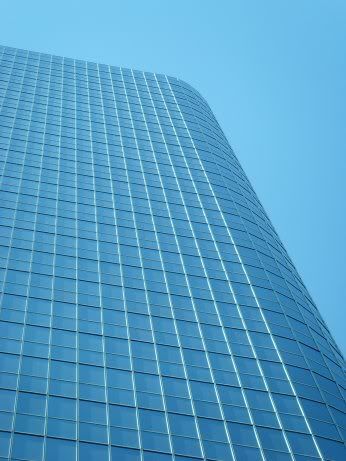 CN tower from outside the hotel: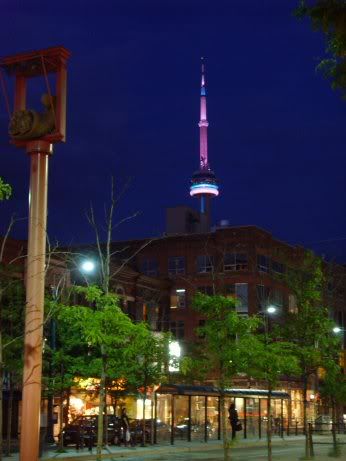 .