Shh!

I've managed to get away while the cat is sleeping. Don't whatever you do wake her up!

Phew, she's is hard work. And she's keeping me from the computer and LJ - which is not good! She's such a pest, I can't wait for her to get a bit older and settle down, but she's cute with it. I could do without the claws in my bum when I sit in the computer chair though!

My parents told me today that they have now accepted her as their grand-daughter, seeing as they aren't likely to have a real one. :)

So, I managed to put together a little picspam. She's still called Tegan, I didn't like the name she gave me much ('Pongo', make of that what you will).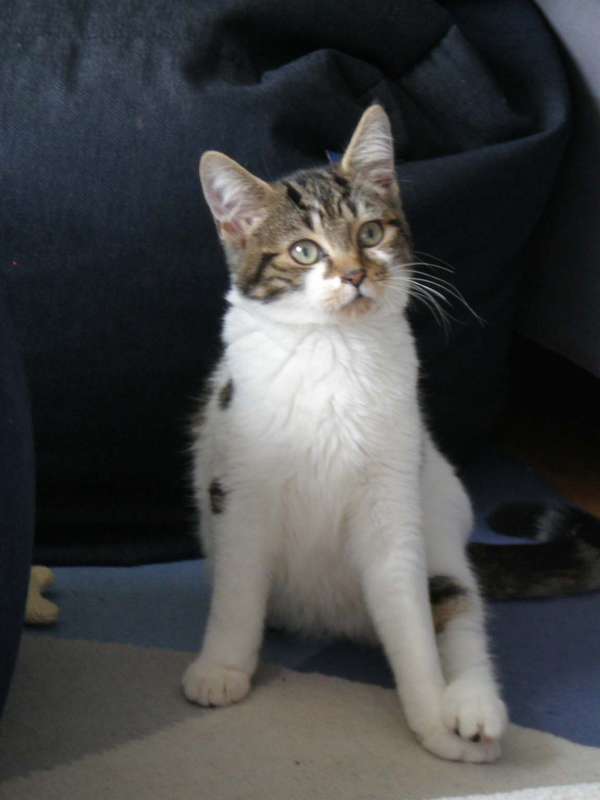 In repose: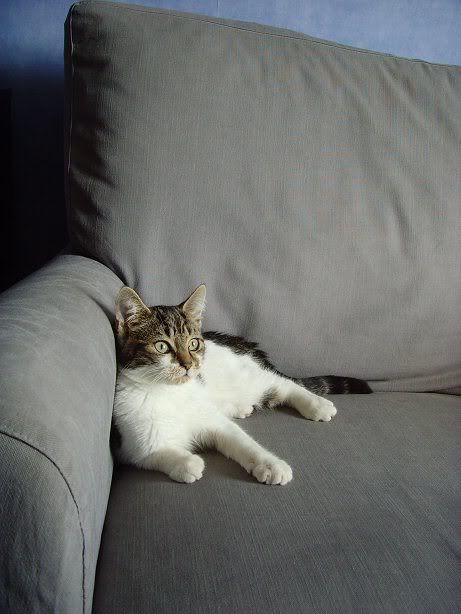 Taking over the bed: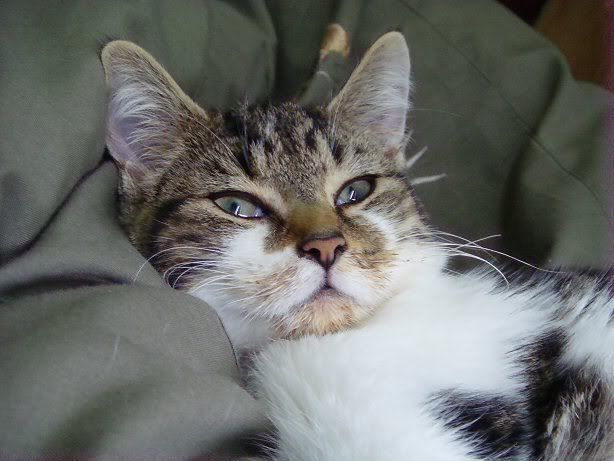 Turn that crap off: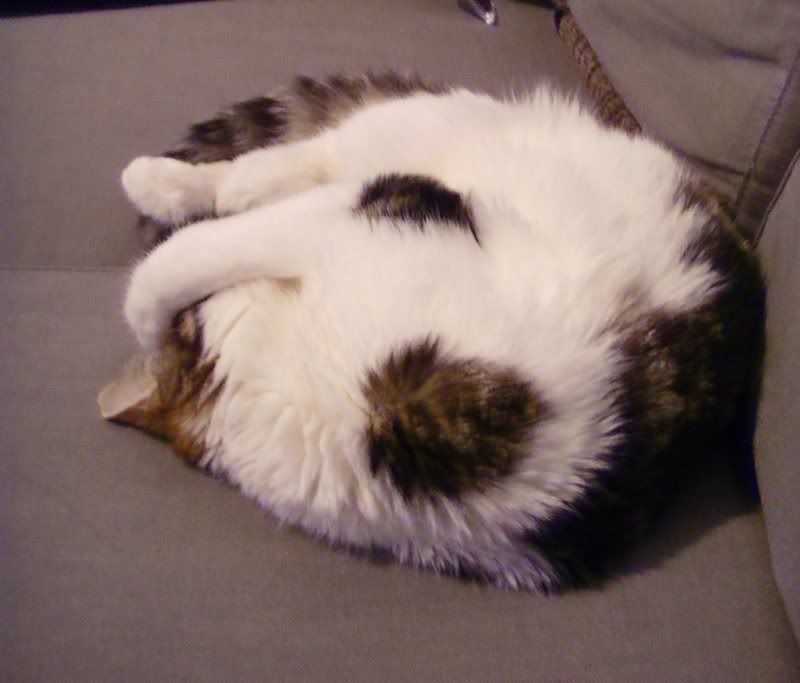 Close up taken by my dad: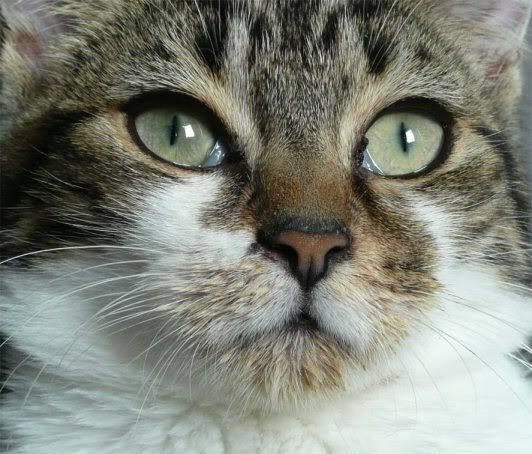 .