I feel like a Cabinent Minister being hounded by the tabloids into resigning...


Yes, I won some awards. You know I don't like to shout about these things and it's only this second time I've actually won won, so I'm not really used to it. So thanks to whoever nominated me!




The Raven Banner:




Working My Way Back to You* **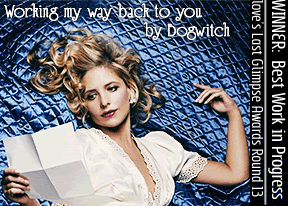 * I'm particularly pleased with these, given how hard it's been to write the thing.
** When Spike does eventually turn up, he will not be wearing this jumper.


.