More piccies:



Istanbul - Day Two - Topkapi! Part Two PM

The afternoon of the second day was spent at the Topkapi Palace, home of many Sultans and a place to indulge wild fantasies. It's a big complex, and we didn't get time to see it all, so unfortunately we had to skip the Treasury and all the jewels, but we did get to see the most important part – the harem (the apartments of the Sultan and his family).

Courtyard of the Black Eunuchs: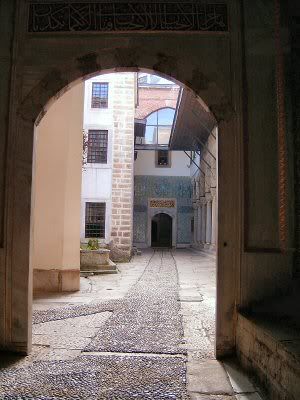 The Sultan's Mother's apartments: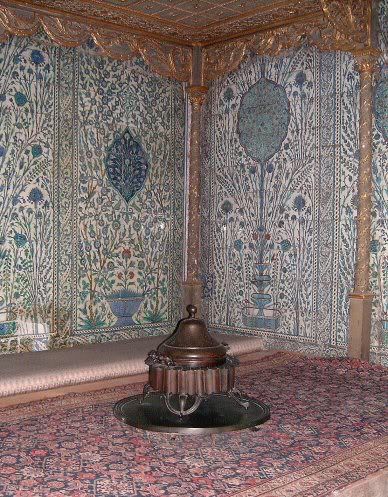 A cosy reception room: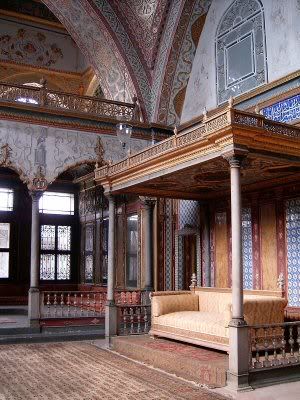 The Sultan's bedroom. Ooh er.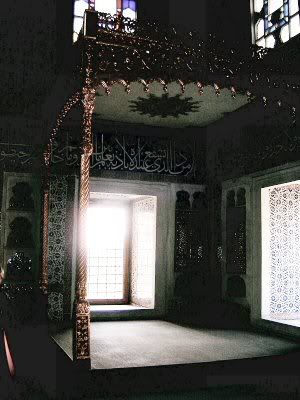 The Prince's apartments: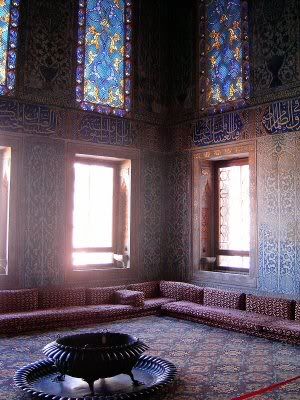 And the view from the Palace up the Bosphorus: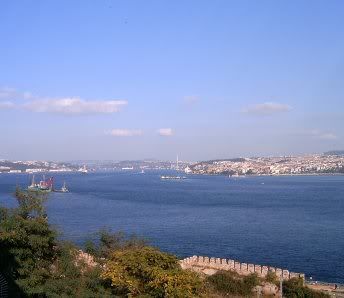 Coffee and cat stroking break then it was the Cisterns - basically a Roman water tank. Can't help thinking of the mines of Moira...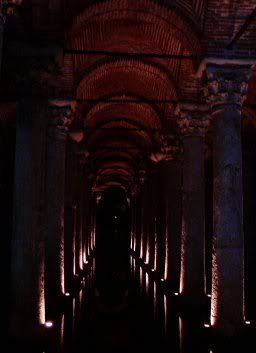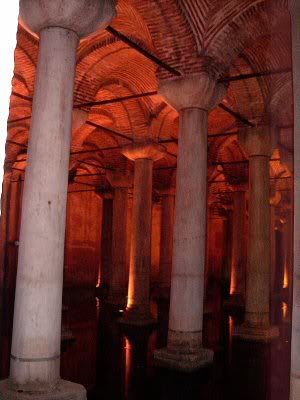 A couple of the columns have Gorgon head bases.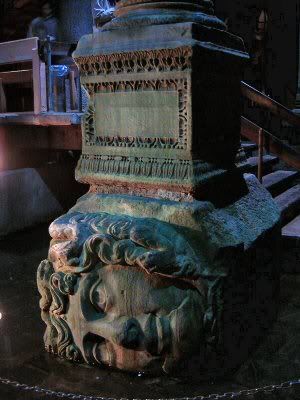 That evening, after all the walking, we didn't want to go far for dinner, so we went a restaurant around the corner of the Hippodrome that I liked the look of. Here, I admit I made a bit of a gaffe. See, I'd made a packed lunch for the flight just in case British Airways couldn't get their act together, and the roll was looking a bit stale, and I was a bit hungry and I ate it. This of course lead to me spoiling my dinner, and all I could manage to eat was some chips, thereby missing the best meal of the trip. Doh.

However, I adored the restaurant itself. It was a traditional Ottoman house, refurbished as a restaurant; all tassels hanging from the ceiling, richly patterned but shabby rugs and multi-coloured lamps. It was heaving with hungry locals out celebrating Ramadan, singing along to the live singer (who at one point sung 'Happy Birthday' in Turkish to a Birthday party in a corner). I blame this place for our Apple tea addiction.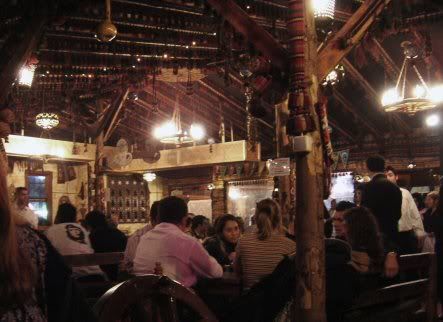 During Ramadan, the Hippodrome holds a big festival, where the throng of locals go strolling amongst the lines of food vendors and craft stalls. It reminded me a bit of the Glastonbury festival, but with more meat. We stroll for a bit through all this, until my dad gets the bright idea that he wants to see the Blue Mosque up close in its floodlighting.

Like so: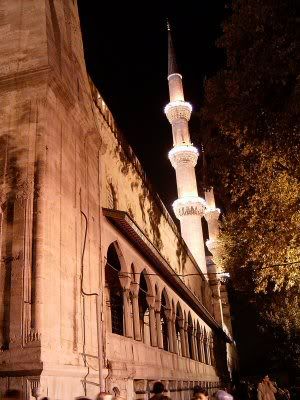 We believe it was in the mad crush through the mosque gate that he was relieved of his wallet by a pickpocket. Off went all his credit cards and cash. He wasn't very careful though, so it doesn't come as a big surprise.

Luckily, everything was insured, but as I went to bed, he was off to find a police station to report the theft…


.